Founder & CEO – Diane Florio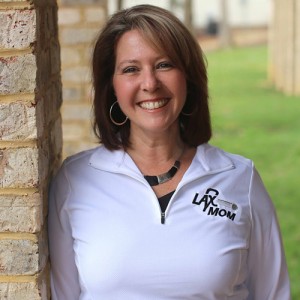 Email Diane: diane@justforlax.com
Diane is the founder and Chief Executive Officer with oversight in the selection of all merchandise and apparel offered and ensures complete customer satisfaction. She has worked in several Fortune 100 companies and start ups during her corporate career in human resources, leadership & organizational development and fully understands what it means to deliver high quality, high levels of service and being a good corporate citizen. Diane also has a great passion for lacrosse and loves the dynamic, fast paced and sometimes aggressive game. She firmly believes in the integrity, nobility and character building of the game and is committed to ensuring the company contributes to the growth of lacrosse.  She wants people to be proud to purchase & wear  both LaxMom  and LaxPression apparel knowing what it stands for!    Diane is a Level 1 USLacrosse Certified coach for girls and conducts clinics and workshops as part of the company's grow the game mission. She is also actively involved with efforts in her community that help feed the hungry and contributes to local food pantries. Diane can definitely be heard on the sidelines supporting her sons, the teams and the coaches.   Great apparel, passion for the game and growing the game is the whole basis of Just For Lax.
Client Relations Director – Mark Florio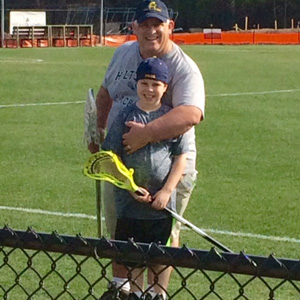 Email Mark: mark@justforlax.com
Mark is the Client Relations Director and has responsibility for client & account management, business development, communications and the promotion of the LaxMom and LaxPressions brand as well as direct oversight over retail and team accounts.  Mark has been successful in both consulting and account management roles with nearly 100% client satisfaction and brings a wealth of business experience along with a deep knowledge and passion for the game.    Mark has oversight to our community outreach programs including camps, clinics, workshops and charitable events.  He also seeks opportunities for Just for Lax to get involved locally and nationally in growing the game. 
As a Level2 US Lacrosse certified coach he looks to instill respect, passion and confidence in his players and focuses on the whole person.  Mark contributes hours of his time as a coach and provides clinics and workshops.  He is currently an assistant coach at North Raleigh Christian Academy's middle school team and the Red Devil United travel lacrosse team.     He is passionate about expanding the demographics of lacrosse and helping impact hunger. He has organized many food drives as he firmly believes no child should go hungry.   Great apparel, passion for the game and growing the game is the basis of Just For Lax.